Players Down Under
Neil Dowers, Richard Andrew, Euan Sheridan, Dougie Carrick, Roddy Kelso and Andrew Kraszewski have all spent a winter playing full time cricket in Australia at the Australian Sports Gateway Cricket Academy, where Hari is head coach.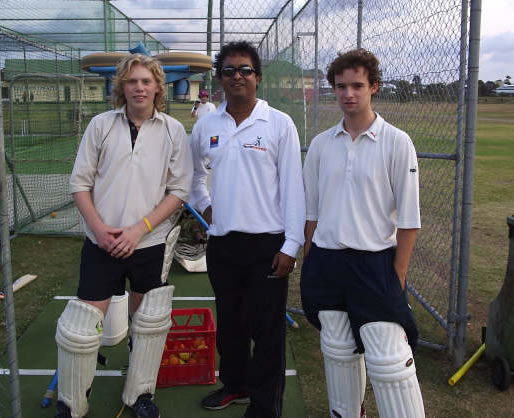 Austin can now list his claims to fame as dropping one of the true greats, Mr Brian Charles Lara, at point during a practice session and bowling 2 dot balls to the Windies' explosive opener, Chris Gayle - following a double-bouncing leg-side wide as first ball which sent Chivnarine Chanderpaul into hysterics at the bowler's end.
Richard would have bowled at the Windies too, but his knees were hurting too much, so he just watched.