News archive
2022
2021
2020
2019
2018
2017
2016
2015
2014
2013
2012
2011
2010
2009
2008
2007
2006
2005
2004
2003
May 2012 News
Weather woes continue for both seniors and juniors!
Posted on Thursday 17th May 2012 by Colin Dawson
The continuing dire weather has caused the following postponement of matches for both Seniors and juniors:-
West of Scotland U13 v Accies U13 - Monday, 7 May - postponed - to be rearranged
Accies U15 v Stirling County - Friday, 11 May - postponed - to be rearranged
West of Scotland U11 v Accies U11 - Friday, 11 May - postponed - to be rearranged
Drumpellier U13 v Accies U13 - Monday, 14 May - postponed - to be rearranged
West of Scotland U13B v Accies U13B - Tuesday, 15 May - postponed - to be rearranged
Accies 1st XI v Uddingston [Rowan Cup] - Thursday, 17 May - now rescheduled for Thursday, 24 May at Accies
Kilmarnock U11 v Accies U11 - Friday, 18 May - postponed - to be rearranged
Accies U13B v West of Scotland U13B - Thursday, 24 May - postponed to accommodate 1st XI - to be rearranged.
When is this going to end??
Monsoons hit seniors teams as well......
Posted on Saturday 12th May 2012 by Colin Dawson
Yesterday's rains have also washed all four Saturday sides' league matches today and looks like a complete wash out for the WDCU leagues this weekend. No excuse for not catching up on housework now I suppose.
Monday's U13 match away to Drumpellier is now officially postponed till later in the season due to examinations.
Weather and exams hit juniors hard
Posted on Friday 11th May 2012 by Colin Dawson
The U15 and U11 matches against Stirling County and West of Scotland have both been postponed tonight due to the monsoon weather. Next Tuesday's U13B match against West of Scotland has also been postponed due to class examinations and Monday's U13A match against Drumpellier is likely to suffer the same fate.
We will try to find dates later in the season for all these matches.
Website team results and Community Amateur Sports Club
Posted on Wednesday 9th May 2012 by Colin Dawson
When posting match results to the Club website please remember to "update drivers" [one of the drop down menus] for all away matches. If this information is not updated potential loss of tax relief ensues so it is important. This applies to all matches including juniors.
Fourth Annual Golf Outing
Posted on Monday 7th May 2012 by Fraser Murray
The fourth annual Cricket Section golf outing will be held at Vale of Leven Golf Club on Sunday 20th May 2012.
On the day we will meet for coffee/tea and bacon roll at 1pm prior to the first tee time at 2pm.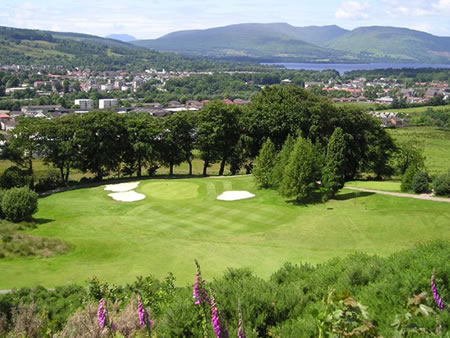 The main competition will be Stableford and after play is concluded there will be a meal and prizegiving.
All members and guests of any (or no) golfing ability are welcome.
The cost of the outing is £35pp. Please bring a prize.
RSVP to golf@glasgowaccies.cc
Under 13 teams
Posted on Wednesday 2nd May 2012 by Colin Dawson
Due to the large number of players in this age group for season 2012 Accies has entered two Under 13 teams for league competition. One team will play in the WDJCU main league and the second in the WDJCU reserve league. The idea is to give as many youngsters the opportunity to play as much cricket as possible. There is bound to be movement between one team and the other based on performance and availability generally. Good performances and consistency will be recognised adding just a little extra spice to the season for this age group. Good luck to everyone concerned.
Remember that the Club's coaches are here to help you and match reports and notes on individual performances being either good or not so good are being passed on to Mr Hariharan. With his and the other coaches' and team managers' input it is hoped that you will all benefit and improve your own game.
This applies to all age groups including the senior XI's this season so please make use of us. If anyone would like to work on specific areas of their game please speak to any of us and we shall make every effort to accommodate you.
Subscriptions for 2012 season
Posted on by Colin Dawson
All senior and junior members have been sent subscription/player levy forms at the end of March by email and are reminded that these MUST be paid in full by 31st May 2012 at the very latest and preferably much sooner.
Failure to do so will mean removal of players' names from selection listings until such time as they are paid and the treasurer, Colin Dawson, will be hounding you!!!