Latest match reports
Fantasy Cricket
| Manager | Points |
| --- | --- |
| Prashanth Maniyan | 8605 |
| David Holloway | 8488 |
| Ruairidh Russell | 7965 |
| Cameron Russell | 7932 |
| Ed Wallace | 7890 |
| Fraser Murray | 7674 |
| Euan Sheridan | 7473 |
| Sambhav Chadha | 6880 |
| Richard Andrew | 6576 |
| Charlie McNaught | 6208 |
Play
Fantasy cricket
View
full standings
Bonus ball
| Date | # | Winner |
| --- | --- | --- |
| 17/03 | 39 | Moira Atkinson |
| 10/03 | 50 | No winner |
| 03/03 | 36 | No winner |
| 24/02 | 7 | No winner |
| 17/02 | 56 | No winner |
| 10/02 | 13 | No winner |
| 03/02 | 38 | Neil Dowers |
| 27/01 | 16 | Linda Dowers |
TOPClub

Supported by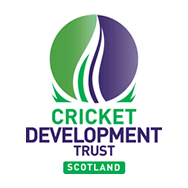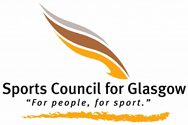 Glasgow Accies Cricket Club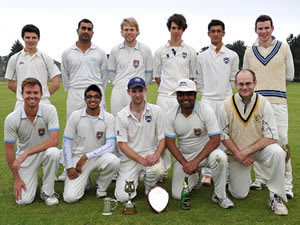 Based at Anniesland in the west-end of the city for over 100 years, Glasgow Accies Cricket Club aims to provide excellent coaching and facilities for as wide a range of players as is possible.
The club now runs five Senior XIs, including three Saturday teams, and Junior teams at four different age group levels, ensuring that all levels are catered for.
We also benefit from the services of Vedam Hariharan, one of the few ECB level 3 qualified coaches in Scotland, as well as a number of other qualified coaches.
New members for our men's teams (some previous cricketing experience required) and all junior teams are actively sought.
Please contact us or come down to one of our many training sessions.
News
Posted on Monday 12th March at 13:56

The Glasgow Academy is running cricket coaching courses during the second week of the Easter holidays for any young and enthusiastic cricketer. The courses will be organised and delivered by Mr Vedam Hariharan who is the Cricket Professional with The Academy during the summer, and a leading overseas coach in Australian and Indian Cricket Centres of Excellence.

The courses will take place at The Glasgow Academy. Several facilities will be used to provide the best possible environment for learning and developing cricket skills and knowledge. This will include the sports hall, which now offers four high-quality net areas and the option of splitting into three large open working areas, a smaller gym which provides an ideal venue for more intense technical work in small groups and a large astro-turf area.

Nets cancelled tonight (28 Feb)

Posted on Wednesday 28th February at 12:14

Due to the snow, tonight's nets have been cancelled.
View more news.
Fixtures and Results