All Stars Cricket, Dynamos Cricket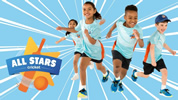 Register for All Stars Cricket at Glasgow Accies, starting Sunday 8th May 2022
Bonus ball
| Date | # | Winner |
| --- | --- | --- |
| 18/06 | 21 | No winner |
| 11/06 | 1 | No winner |
| 04/06 | 24 | Catherine Murray |
| 28/05 | 20 | Morag Trench |
| 21/05 | 8 | No winner |
| 14/05 | 35 | No winner |
| 07/05 | 39 | Moira Atkinson |
| 30/04 | 52 | No winner |
TOPClub

Supported by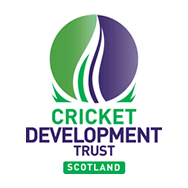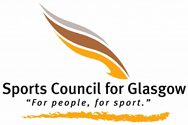 Glasgow Accies Cricket Club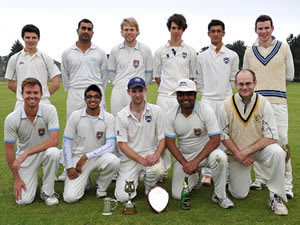 Based at Anniesland in the west-end of the city for over 100 years, Glasgow Accies Cricket Club aims to provide excellent coaching and facilities for as wide a range of players as is possible.
The club now runs two Saturday league teams, a Sunday friendly XI and a Midweek T20 XI, with Junior teams at four different age group levels, ensuring that all levels are catered for.
We also benefit from the services of Vedam Hariharan, one of the few ECB level 3 qualified coaches in Scotland, as well as a number of other qualified coaches.
New members for our men's teams (some previous cricketing experience required) and all junior teams are actively sought.
Please contact us or come down to one of our many training sessions.
News
Summer Cricket Coaching Courses 2022 (P5 to S2)

Posted on Friday 17th June at 08:20

The courses will be organised and delivered by Mr Vedam Hariharan who is the cricket professional with The Glasgow Academy during the summer and who also coaches in India and Australia in the winter months.
View more news.
Fixtures and Results
Forthcoming fixtures
Friday 1st July

Saturday 2nd

2XI v Irvine, 12pm [dir]
Victoria v 1XI, 12pm

at Bellahouston Park, Glasgow

Sunday 3rd

Dev XI v Stewart's Meville 4XI, 1pm

Monday 4th

East Renfrewshire v U12s, 6pm [dir]

Tuesday 5th

Kelburne v MW XI, 6:15pm [dir]
Last week…
1XI

Saturday 25th June

1XI v Langloan

2XI

Saturday 25th June

2XI v Inverclyde

Dev XI

Sunday 26th June

DevXI v Mearns

MW XI

Tuesday 21st June

MWXI v GHK

U16s
U14s

Friday 24th June

U14s v Hillhead/West of Scotland U14

Friday 24th June

U14s v Hillhead/West of Scotland U14

U12s

Monday 27th June

U12s v Poloc U12

Friday 24th June

U12s v Uddingston U12

Friday 24th June

U12s v Uddingston U12