News archive
2022
2021
2020
2019
2018
2017
2016
2015
2014
2013
2012
2011
2010
2009
2008
2007
2006
2005
2004
2003
May 2020 News
An update from the committee
Posted on Friday 29th May 2020 by Fraser Murray
We hope this update finds you and yours both safe and well.

As we reach the end of May - and what should have been our first month cricket played in glorious sunshine - we thought it might helpful to summarise the current information issued by Cricket Scotland and the WDCU which impact the 2020 cricket season.

Cricket Scotland's announcement on the 13th May advised:


The start of all domestic cricket activity in Scotland (as of the 13th May 2020) is postponed to the 1st July 2020.
The 1st July is a provisional date only and will be subject to further review and or change depending on Scottish Government Guidance.
No previously scheduled domestic league or cup competitions will take place in season 2020 - they are all cancelled.
The WDCU are to confirm separately their intention to organise any friendly cricket. It's anticipate this will mainly focus on T20 in August and perhaps September, subject always to applicable government advise, player and ground availability.
Cricket Scotland anticipate no domestic matches (whether competitive or friendly) will take place before 1st August 2020.
The period between 1st July 2020 and 1st August shall be used for player, ground preparation and necessary protocols to be established.

We would also like to clarify that "Cricket activity commencing on the 1st July" as described by Cricket Scotland, includes all the personal or collective use of cricket facilities until this date.

Unfortunately, based on current Cricket Scotland guidance, this means our members are unable to access New Anniesland for any cricket related matter until 1st July 2020 – irrespective of:
Any social distancing measures and policies the Cricket Section could implement
Any interim easing of lockdown measures by the Scottish Government.
For the avoidance of doubt, this sadly means use of the net bays - even in a socially distant manner - will be not permitted until further notice (which provisionally is the 1st July 2020).

This been reconfirmed by Cricket Scotland's statement dated 28th May 2020 which advises that cricket is not one of the sports included within the "Phase 1" Scottish Government easing of lockdown which formally takes effect from 29th May 2020.

Cricket Scotland have also clarified separately that any commencement of cricket activity announced by ECB does not apply in Scotland but is relevant to England only. The article is available at: http://www.cricketscotland.com/cricket-scotland-reiterates-current-guidance-for-scottish-cricket-clubs/

As we look towards the 1st July 2020 and hopeful resumption of cricket activities, we will try to anticipate what social distancing and policies will be required to permit use of the Cricket Facilities at New Anniesland. In addition to Scottish Government, Cricket Scotland and WDCU guidance, the cricket section will also be subject to any additional guidance issued by The Sports Club and The Glasgow Academy. An example of this could be a net booking system and accompanying policy to ensure adequate social distancing.

The committee has also decided it is appropriate to make adjustments to player subscriptions and levies for season 2020 that are proportional to the amount cricket available. Further information will be provided relating to this when we have clarity on what cricket will be available.

Work has continued on the ground and both the square and outfield are in impressive condition. The section remains indebted to Robert Cheape for his work at this time when the other groundstaff have been placed on furlough.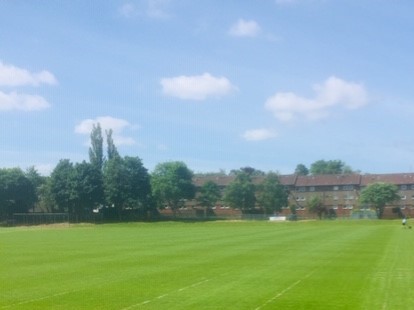 Cricket Scotland has also shared a variety of links with videos for individual cricket practise either at home or in a public park. These maybe enjoyable for younger members and can be accessed at:



It is obviously extremely disappointing Cricket will be so badly impacted by COVID-19 and we are sure this disappointment is felt equally by all of us.

We will endeavour to keep you all updated as and when we have more information to share with you.

Kind regards and best wishes.

GACC Committee