News archive
2022
2021
2020
2019
2018
2017
2016
2015
2014
2013
2012
2011
2010
2009
2008
2007
2006
2005
2004
2003
September 2008 News
Section Golf Outing
Posted on Saturday 27th September 2008 by Fraser Murray
The Cricket Section golf outing will be held at Vale of Leven Golf Club (external link) on Sunday 26th October 2008.
On the day we will meet for coffee/tea and bacon roll at 9.15am prior to the first tee time at 10am.
The main competition will be Stableford and after play is concluded there will be a meal and prizegiving.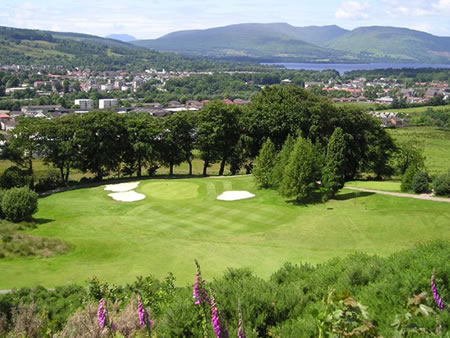 All members and guests of whatever golfing ability are welcome.
The cost of the outing is £30 per person. Please bring a prize.
Please reply to Alex Dowers by 7 October.
Winter senior cricket nets
Posted on Sunday 21st September 2008 by Andrew Dodson
Sundays, 1045-1245.
Senior Winter nets run in the Glasgow Academy Sports Hall.
Sadly, the hall costs money to hire and thus players are asked to contribute towards the cost of hiring the hall.
The charges for this coming winter will be released nearer the time. New members are welcome to sample indoor nets free of charge.
The following dates have been booked:
November 2nd 2008
November 16th
November 30th
December 14th
January 11th 2009
January 25th
February 8th
March 1st
March 8th
March 15th
March 22nd
March 29th
Cricket Section AGM/Dinner/Awards Night
Posted on Tuesday 2nd September 2008 by Colin Dawson
Having received several enquiries after last night's U18 match please note that the Annual General Meeting and Section Dinner will take place at the Clubhouse on Friday, 19th September.
The top bar opens at 6pm, the AGM (very brief!) will be at 6.30pm and the dinner/awards/festivities will follow promptly at 7.30pm in the main Clubhouse.
The committee urges everyone to make an effort to attend this being one of the section's main fund-raising activities/social gatherings - please book your place(s) by contacting Colin Dawson or your team captains.
Tickets are priced (as last year) at £25 for adults and £20 for U21's/students/juniors and final numbers must be known by Monday, 15th September. Any cancellations after that date will be non-refundable.
Individual notices are in the process of being sent out to members so please reply as quickly as possible – it's a great night and merry reminiscencing is allowed!