News archive
2022
2021
2020
2019
2018
2017
2016
2015
2014
2013
2012
2011
2010
2009
2008
2007
2006
2005
2004
2003
September 2010 News
Colin Atkinson: Thanksgiving Service
Posted on Monday 20th September 2010 by Fraser Murray
There will be a Thanksgiving Service at St Margaret's Episcopal Church, Newlands (G43 2DS) on Thursday 23 September at 1pm.
The family has requested that there be none but family flowers. Donations may be made to the British Heart Foundation.
Colin Atkinson
Posted on Wednesday 15th September 2010 by Colin Dawson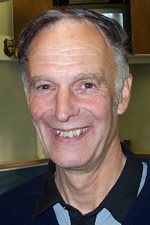 It was absolutely devastating to receive the news of the death of Colin Atkinson earlier this week. From a personal point of view he and his family have been true friends to me over the many years since I moved to Accies from Ferguslie back in the late '60s.
Like he was to me he was welcoming and supportive to anyone that wanted to join Accies - whether it be cricket, rugby, hockey or any of the other sports under the Club's banner. He tirelessly attended matches, functions and generally made himself conspicuous at any possible time in his otherwise extremely busy calendar.
He was a Past President of the Glasgow Academical Club and current Chairman of the Glasgow Academical Sports Club. He was a past captain of cricket, a useful wicketkeeper and left-hand bat but he also enjoyed sending down a few overs of left-arm medium pacers!
Latterly he enjoyed some matches in the 4th XI giving out encouragement and advice to younger players when prudent. He was also a member of the Forty Club (Scotland) being a roving band of senior rogues attempting to encourage youngsters to play the game of cricket in the spirit originally intended.
He was proud to be an Accie and even more proud of his own family. Many a time he would refer to Michael and Hilary as "MY son" and "MY daughter" without dropping their name! As Accies we are proud to have known him and will miss his presence sorely.
CACD